---









Show Your Support
Free Sign
Milltown Residents and Businesses
Be sure to check out these other Great sites about Milltown History and News.
Leave a Comment or Two about Saving Milltown's History
---
Get Your Free "Keep Milltown Historic Sign"
If you are a resident or business of Milltown you can show your support to keep our town history and heritage from being destroyed and taken away from us.
Proudly display your "Keep Milltown Historic" sign in front of your home or business to show you are a proud supporter
Keep Milltown Historic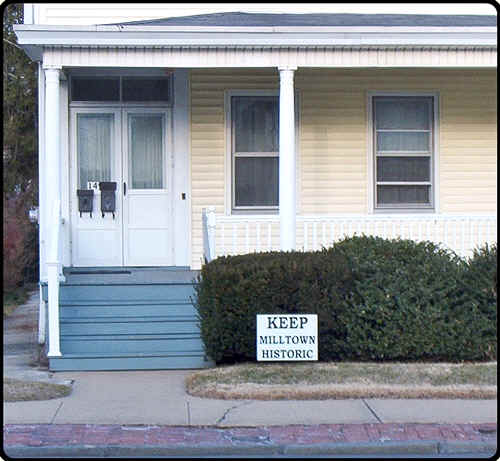 To request a Free sign contact:
John C. Evans Project Inc.
Michael Shakarjian
19 Yarnell Ave Milltown, NJ 08850
732-828-3275
Email evansforney@aol.com